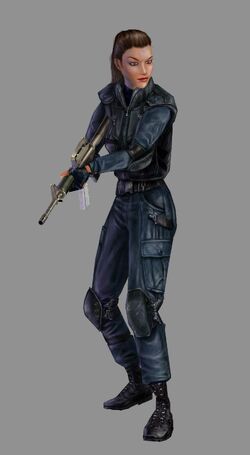 Madeline Taylor is John Mullins partner in Soldier of Fortune II: Double Helix.
She first appears at the end of Soldier of Fortune. She becomes Hawk's replacement after he was killed by Sergei Dekker.
She is a medical research expert with expertise in biological and chemical weapons. She is also a fully trained field agent.
Taylor accompanies Mullins in Colombia and the Seaward Star. Madeline is unfortunately killed in a New York City hospital while protecting an injures Sam Gladstone.